The NeuralGlider® Inserter
 Reduce insertion trauma and improve the placement
accuracy of penetrating neural implants.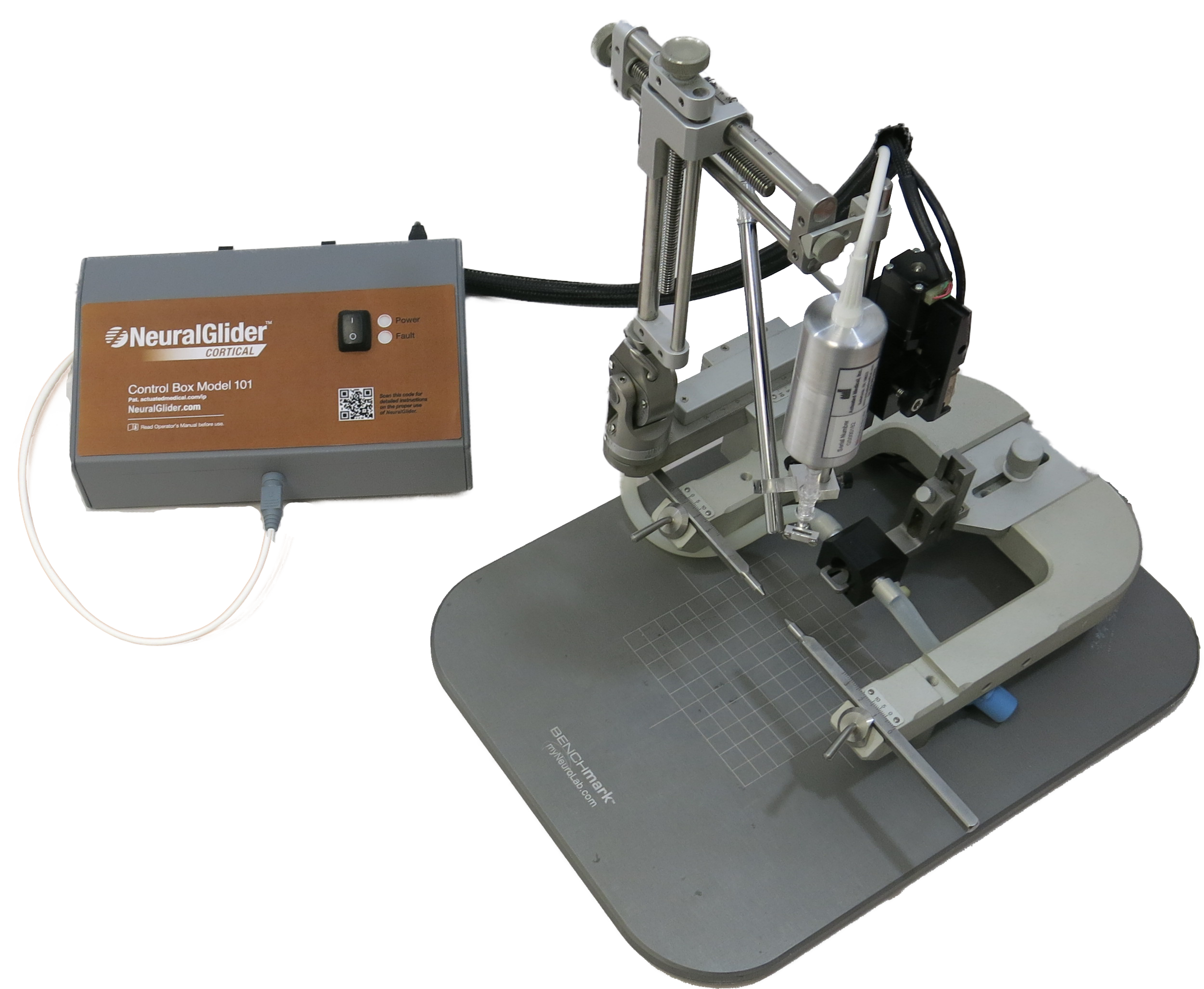 The NeuralGlider® Inserter uses ultrasonic micro-vibration to reduce forces and resultant dimpling during neural implant insertions. Neural implants have been critical tools in neural interfacing studies for decades and are widely available from commercial vendors. ​​
The NeuralGlider Inserter has been tested in vitro, ex vivo, and in vivo with a variety of neural implants. The reduced insertion force facilitates slow (0.1 mm/s), accurate implant insertions while minimizing displacement/dimpling of the cortical surface, preserving the integrity of the underlying neural tissue.​
NeuralGlider User Testimonials
"The NeuralGlider Inserter helped us to get a better outcome for our DBS-fMRI study. The micro-vibration really reduced impact resistance during implantation of flexible probe as well as chronic glial cell formation, so that we could get higher accuracy of electrode placement and reliable stimulation-induced hemodynamic responses from fMRI."
                       Sung-Ho Lee, Ph.D.                            Center for Animal MRI, the University of North Carolina at Chapel Hill
"With the NeuralGlider Inserter, we got much more consistent surgical results."
               Hyeon-Joong Aiden Kim, Ph.D.                 Center for Animal MRI, the University of North Carolina at Chapel Hill