News
Check out what's new for the NeuralGlider® Inserter
Did you know that neural implants hold great potential for treating neurological disorders? Actuated is studying how acoustic stimulation can improve tissue health around implants to enhance function and improve longevity. #MedTechMonday @nihseed @NSFSBIR @AdvaMedUpdate https://t.co/zVl0GjX5rY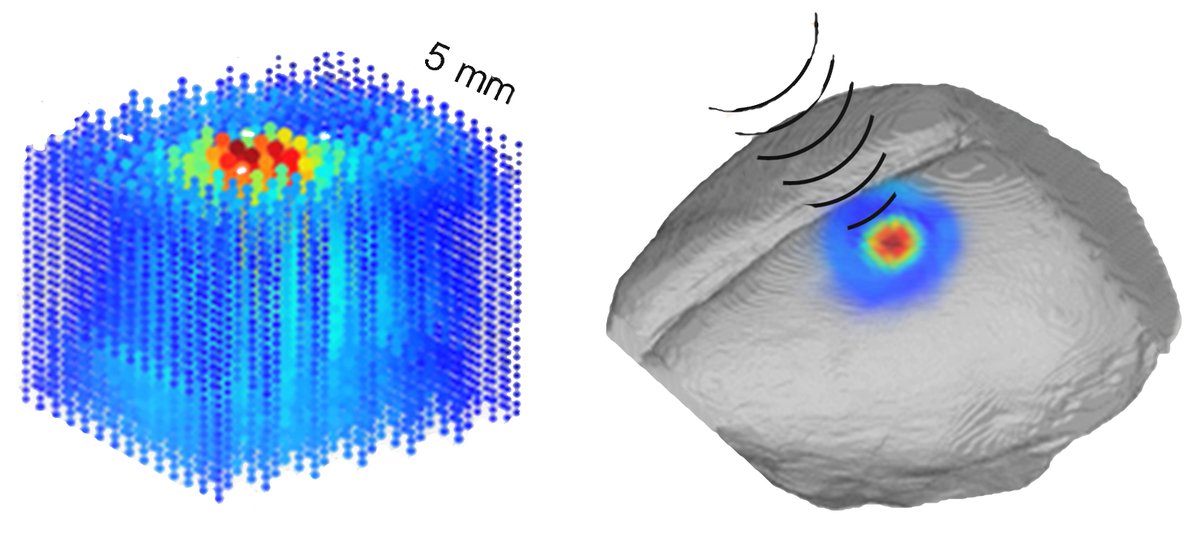 Did you know that scientists are trying to control prosthetics with electrodes connected to the brain? On Wednesday we will see how Actuated's NeuralGlider Inserter is enabling enhanced electrode insertion for improved patient outcomes. #MedTechMonday https://t.co/RAwDeFFomp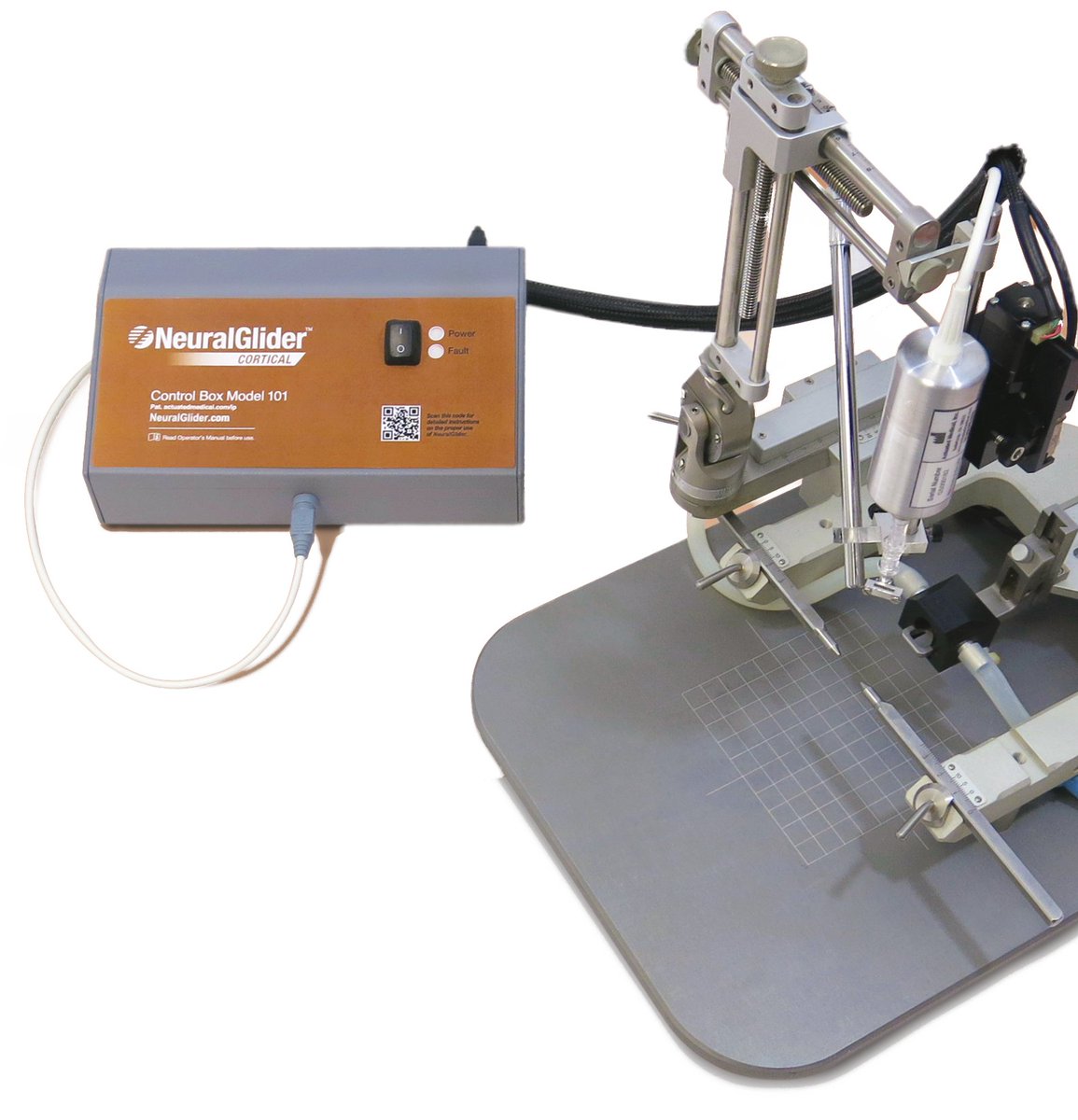 Actuated's NeuralGlider Inserter enables neural electrodes greater placement accuracy with less tissue damage so that future prosthetics can be controlled by the human. See us on Friday for some supporting data. #WednesdaySolutions https://t.co/Is2cku0seh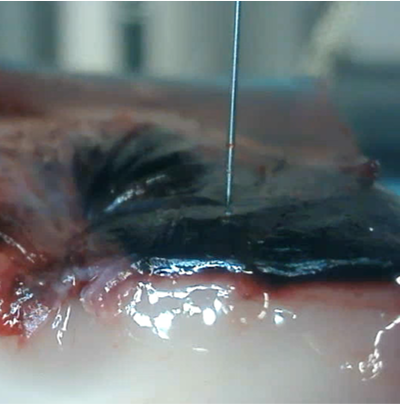 Society for Neuroscience Virtual Conference
November 8-11, 2021
The NeuralGlider team will be presenting the following abstract:
"Surgical Implantation of Flexible Penetrating Electrodes in Deep Brain with an Ultrasonic Vibration Insertion System"
Abstract Control Number: 9746
Presentation Number: P941.05
Virtual Poster Session Time: 11:30-12:30 ET

2021 BRAIN Initiative Conference
June 15-17, 2021
The latest research developments using the NeuralGlider Inserter were presented at the 2021 BRAIN Initiative Conference.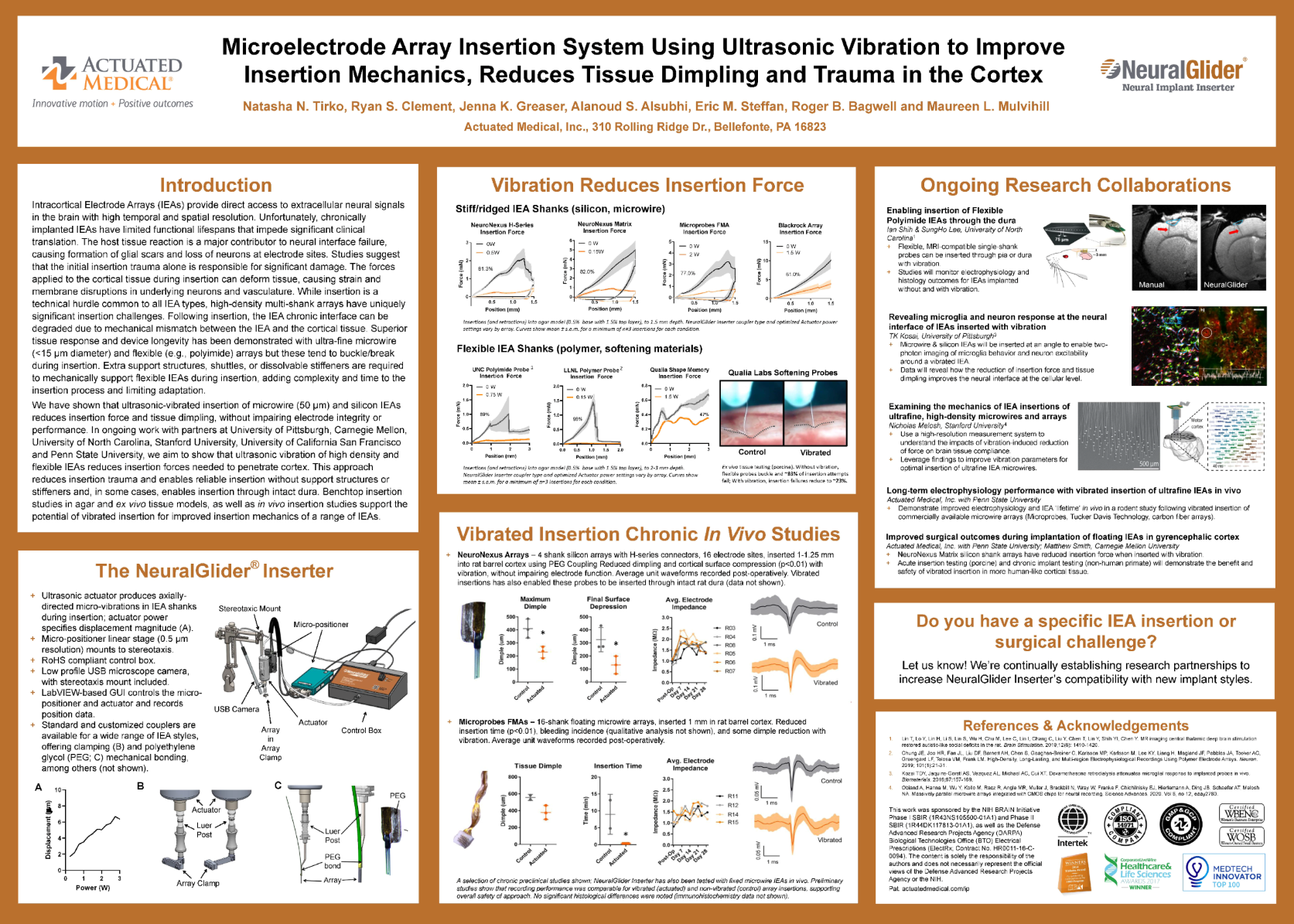 NeuralGlider Inserter featured in Advancing Research with Linear Probes Webinar Series
February 24, 2021
Plexon invited Dr. Ryan Clement, Actuated Medical, Inc.'s Preclinical Studies Leader, to present during a five-week webinar series focused on research that uses linear probes.
"Ultrasonic Micro-vibration Enables Smoother Neural Probe Insertions for Improved Targeting".